Save the Date!
Please join us at the
2024 Blue Jean Ball
Thursday, September 12, 2024

---
Thanks ya'll for a real special time at the
2023 United Way Blue Jean Ball!
Yeehaw!!! We hope you enjoyed the 1st Annual United Way Blue Jean Ball as much as we did!
Big appreciation to everyone who joined in kicking off our fall fund drive and celebrating our merger announcement!
We couldn't have asked for better weather or company. What a special evening!
A huge round of applause goes out to Cody Ikerd & the Sidewinders, Whippoorwill Hill, Great White Smoke BBQ, and Bruster's Real Ice Cream for delighting us with great music, delicious BBQ, and luscious ice cream at the big, beautiful barn!
Also a very special thanks to the many local businesses who contributed items to our silent auction. See the full listing below.
And big cheers to Title Sponsors: Old National Bank, and Hoosier Energy; Partnership Sponsor: IU Health; and Promotion Sponsor: First Financial Bank.
We're so excited to keep this energy going as we all work together to help move families from poverty to possibility in south central Indiana! We hope we can count on your continued support.

THANKS TO EVENT SPONSORS
TITLE SPONSORS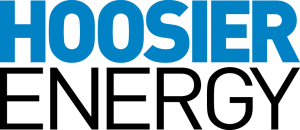 PARTNERSHIP SPONSOR
IU Health
PROMOTION SPONSORS
First Financial Bank
Big thanks to these regional businesses for donating items to the silent auction:
Angel & Co Candles
Azzip Pizza
Baked! of Bloomington
Big Splash Adventure
Bloomington Bagel Company
Bloom and Brush Designs
Bloomington Salt Cave
Bruster's Ice Cream
Buskirk Chumley Theater
C3 Bar
Cedar Creek Winery
Chef Lee in Your Home
Chick-fil-A
Chocolate Moose
Cincinnati Reds Tickets
Civilian Brewing
Conner Prairie
Constellation Stage & Screen
Crumble Coffee & Bakery
Crumbl Cookies
CVS Health
Da Vinci Pizza & Pasta
Easley Winery
Endeavor Hospitality Group
Farmhouse Charm & Boutique
Friendly Beasts Cider
German American Bank
Goods for Cooks
Grant Street Inn
Haley Sinn Prints
Harriman Farms & Greenhouse
Hive
Hoosier Heights Bloomington
Hoosier Honey
Hoilday World Splashin' Safari
Huse Culinary
Indianapolis Indians
Indianapolis Zoo
Indy Fuel
IU Athletics
Jiffy Treet, Inc
Jit's Thai Bistro
Kirkwood Candle Bar
LazerLite
Lennie's
Lola & Company
Mad 4 My Dog
Magic Morning Bakery
Newfields
Old National Bank
Oliver Winery
Pizza X
Starlite Drive-In
Soyme Gifts
The Caffeinated Cook
The Olive Leaf
The Tivoli Theatre
Upland Brewery
Urban Vines
Unraveled Quilt Store
Vibe Yoga Studio
Visit Bloomington
Williams Mercantile
Wilstem Wildlife Park
WOW Food Group
Interested in donating to our event? Contact us at info@monroeunitedway.org.
All proceeds benefit United Way of South Central Indiana to help people in our region move from poverty to possibility.