More than 45,000 households in South Central Indiana are in, or one emergency away from, poverty
— including 30% of households with children and 43% of senior (65+) households.
Across our region, families work hard but still struggle to make ends meet – much less save for a stable future. Living paycheck to paycheck while hovering at or falling below the poverty line is the reality for 46 percent of families in Monroe, Owen, Greene, Lawrence, and Orange counties according to a report from United Way's ALICE Project.
ALICE
ALICE, an acronym for Asset Limited, Income Constrained, Employed, represents the growing number of individuals and families who work hard but are unable to afford basic necessities like housing, food, child care, health care, and transportation.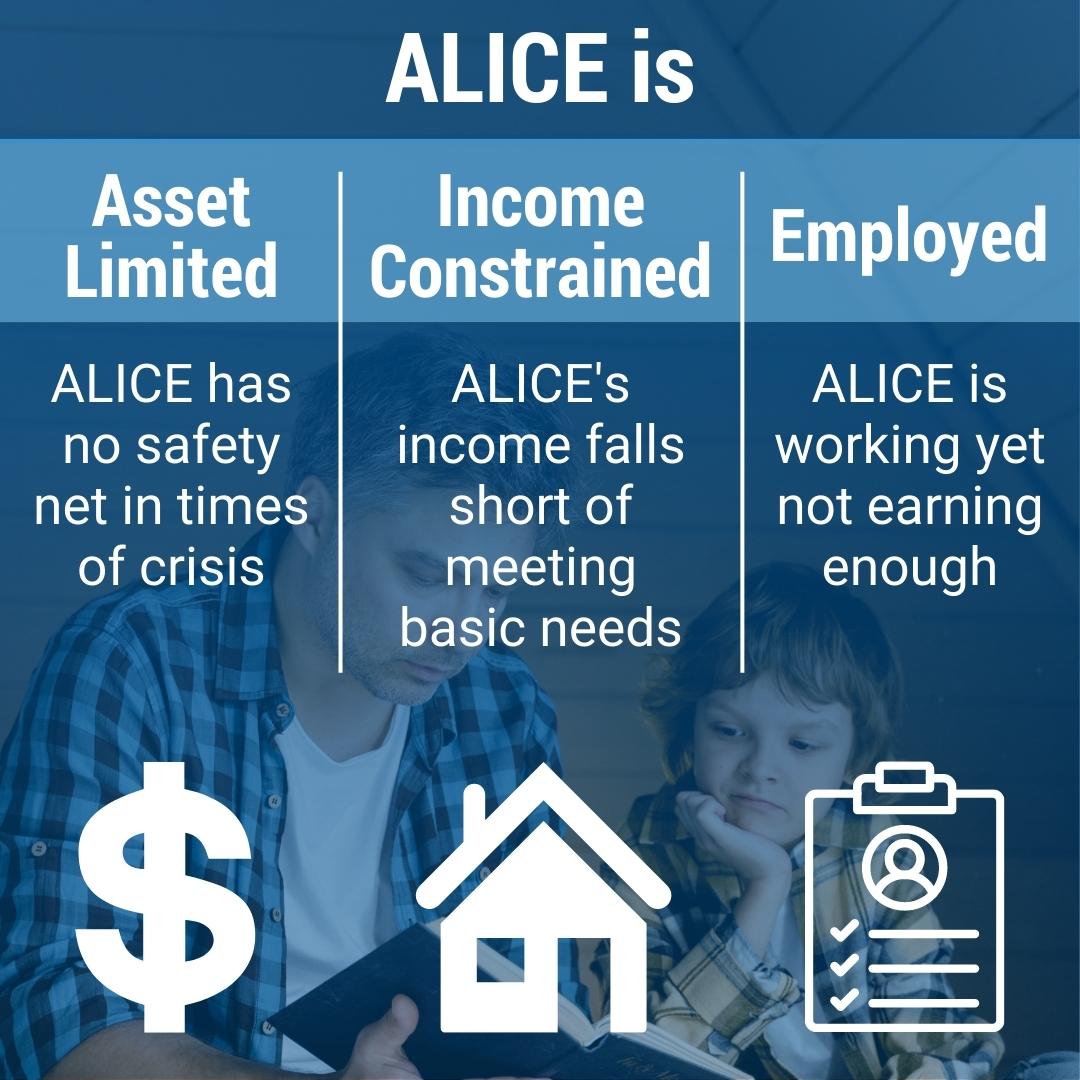 In most cases, they are not eligible for public assistance because their income is above the federal poverty level.
ALICE workers were celebrated as essential heroes during the COVID-19 pandemic, yet they do not earn enough to support their own families.
These community members are forced to make tough choices, such as deciding between quality child care or paying the rent — choices that have long-term consequences not only for their families, but for all.
This isn't just a household problem — it's a community problem.
How can our region thrive when 46 percent of our households don't earn enough to achieve a "survival budget"?
Economic success in our households is a win for companies that employ them and also stabilizes the fabric of our community. To be vital and strong, our region must come together to raise awareness, remove barriers, and create long-term solutions.
Your donation to United Way funds local programs that help struggling ALICE families and individuals move from poverty to possibility.
It takes everyone, and United Way is rallying our communities to work hand-in-hand. We need your help, give today!
The ALICE Report is published by United Way and features a county-by-county and state-by-state breakdown of households who fall below the ALICE threshold, a metric that weighs a local household survival budget with the actual amount of income that household brings in.