Ready to reach your financial goals? 
United Way of Monroe County is asking area residents, "Are you ready to reach your financial goals?" United Way, along with the Financial Stability Alliance, is offering a free financial coaching program for local individuals.
Financial coaching is quickly gaining recognition on a national level as a proven, effective way to help people significantly improve their financial well-being. This program provides free financial coaching to participants from Monroe, Owen, and Greene counties.
Participants work with a financial coach who helps create personalized goals and then they systematically work towards achieving them.
Since United Way and German American Bank first partnered in 2018, the Financial Coaching program has had a collective financial impact of $124,946 in the region, helping participants pay off debt and increase savings. On average, participants pay off $2,629 in debt and save over $2,000, all while increasing their financial confidence. These savings have allowed participants to weather medical bills, improve their credit score, qualify for a mortgage, make costly home repairs, and in some cases, avoid eviction.
We are currently enrolling for the next cohort on a first-come, first-serve basis. This program is free to participants thanks to generous support from German American Bank. If you are an employer who would like to offer this benefit to your employees, contact Amy Leyenbeck at amy@monroeunitedway.org.
Today's economic environment leaves many people struggling with their financial realities. According to a recent bankrate.com survey, 63% of people do not have enough savings to cover an unexpected $500 expense, and according to the NFCC 2015 Consumer Financial Literacy Survey, only 2 in 5 adults report having a budget and keeping close track of their spending. The PwC Employee Financial Wellness survey reported that finances are the #1 cause of stress on working individuals, and financial worries negatively impact employees' overall health, relationships, and workplace productivity. Luckily, United Way's financial coaching program is here for you!
United Way's mission is to improve people's lives by addressing critical needs today and working to reduce those needs tomorrow. Financial coaching participants will be better equipped to address their financial needs today while working toward their goals for a more financially stable future.
United Way stands behind every person in our community seeking their path towards prosperity and a better life, no matter their starting point. We look forward to assessing the program's results with this first class of participants, so that our community may then determine the worthiness of further investments in individualized coaching as a powerful tool for improving one's financial health.
United Way of Monroe County partners with Apprisen, a non-profit organization with 60 years of experience and over half a million people served, to provide the financial coaching service. In a series of individual, holistic coaching sessions over a 12-month period, participants will set personalized goals and create an action plan for achieving them, review credit reports/scores with the coach, learn how to address credit report issues, and identify ways to strengthen credit. Additionally, participants have access to free financial tools via webinars, social media, and money minute blog articles. Participants stay engaged in the process and remain accountable for progress toward their goals through regular follow-ups with their coach. Apprisen ensures their service is convenient for participants by offering several ways to connect with coaches: in-person, over the phone, or by email.
German American Bank provides sponsorship support for the financial coaching program.  
The Financial Stability Alliance for South Central Indiana increases collaboration and information sharing among financial stability partners and service providers in Brown, Greene, Monroe, and Owen counties.
Sponsorship Support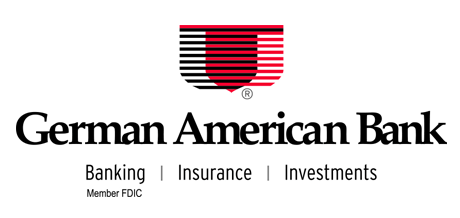 2022 Program Flyer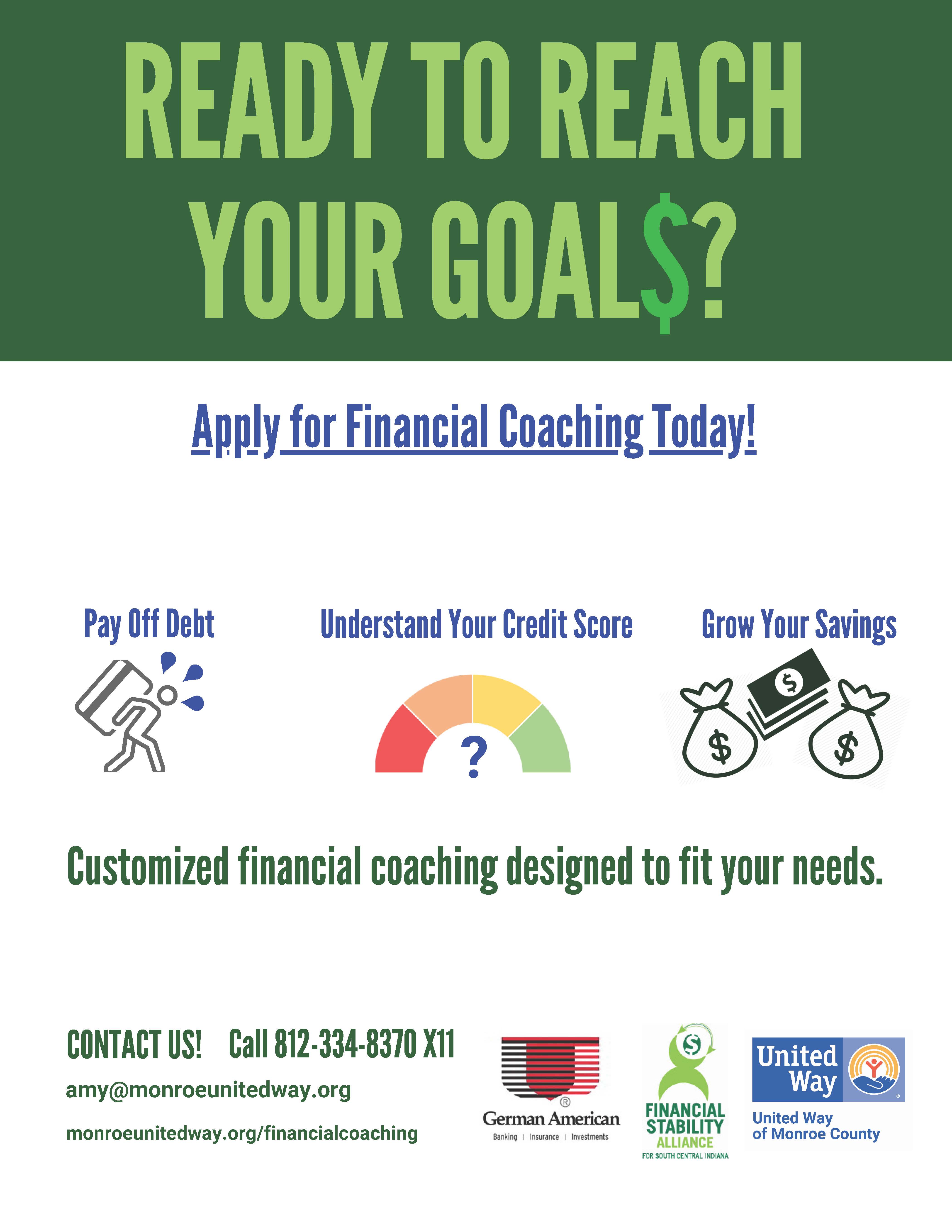 ​